Bluprint is offering an awesome Creativity Care Package for FREE!
You can have FREE unlimited access creativity event; March 26 at Noon EST - April 9. Click HERE
With Bluprint you can stream thousands of creative education classes from knitting, sewing, baking, drawing, family crafts and much more, taught by the world's leading experts. Bluprint is your one-stop destination for classes, patterns and project ideas for all skill levels.
During the 14 day event, Bluprint will provide free access to their full slate of content; including more than 1300 classes and series and hundreds of step by step project tutorials and patterns making this the perfect time to learn a new craft or hobby.
Creativity is one of the best ways to connect with ourselves and loved ones

Creating family moments of togetherness by communing over creativity

Getting lost in your passion and making something

Sourcing inspiration for your next (or first!) craft project
While no credit card is required to take part, you do need to create a registration to view content.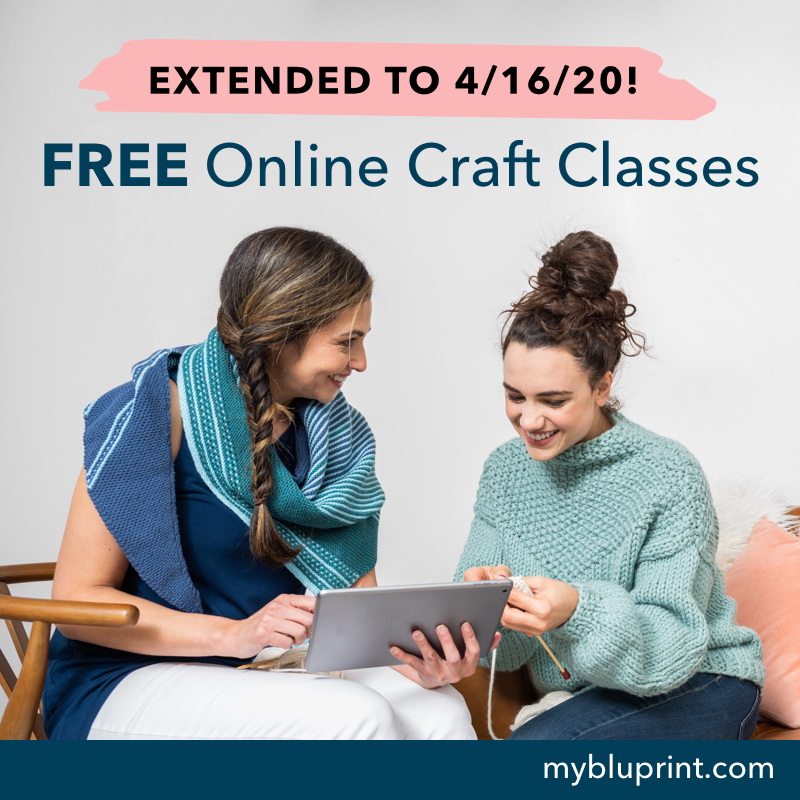 I'm a current Bluprint subscriber and I love it (I purchased the annual membership)! I love being able to watch quality courses about quilting, sewing, crochet, knitting, embroidery, and kids classes!
Some of my favorite classes are:
I love both of Camille Roskelley's courses. She is an awesome teacher and plus the quilt patterns are fabulous! Click Here
Angela Walters has soooooo many classes available on Bluprint and they are a great way to improve your free motion skills! Click Here.
I purchased the Start-up Library Knitting and it is so helpful! I've made both the knitted fingerless gloves and hat! Click Here
This post does contain affiliate links. I personally pay for my Bluprint subscription.
Thank you for supporting A Bit of Scrap Stuff - my family appreciates it.