This was the first time I have sewn Cluck Cluck Sew's Shortcake Quilt Pattern and it will not be my last...I LOVE it! I'm sure this pattern makes all fabrics even more fabulous!
Supplies for Shortcake Quilt - lap size
1. ADORNit Flamingo Fever Fabric. I cut my yardage into 2.5" strips to make my own jelly roll
2. ADORNit Burnish gray - background
3. ADORNit Gingham Watermelon- binding
4. ADORNit Daisy Spread Red- backing (This is only $6 per/yard on sale...yay!)
5. Shortcake Quilt Pattern - Cluck Cluck Sew
-Be sure to use coupon code- ADORNIT25 at www. ADORNIT.com to save 25% off...yay!
Just look at these fabulous blocks... plus a close up of the fabric!!! Flowers, Pineapples, Gingham, Strips....LOVE!
Be sure to check out the ADORNit Outlet/Sale Fabric section...it is fabulous! I've purchased quite a few backing fabrics from the sale section and they are quilt shop quality (just older collections- but still awesome). I used Daisy Spread Red fabric for backing this quilt.
I've had a great time being an ADORNit Ambassador for the past 3 months...it went so fast! I love all the fabric that I was sent (and purchased including the clothing). Just because my "official" time is ending doesn't mean I won't keep sewing with ADORNit ;) !
Be sure to follow me on
Instagram @mellierc
and
here on my A Bit of Scrap Stuff Blog
for more sewing fun!
Have a great day!!!
Melanie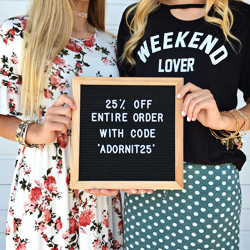 This post contains affiliate links. Thank you for supporting A Bit of Scrap Stuff Blog!