Hi Quilty Friends! Today I'm sharing the Dazzle Quilt featuring the fabulous Calico Collection designed by Lori Holt for Riley Blake Designs. I absolutely looooooove the quilt!
Calico is full of sweet florals, cute chicks, cherries, and geometric prints in lovely colors plus low volume prints too! It's a fabulous follow-up collection to Lori's Calico Days Collection from a few years ago. I love that Lori re-introduces past popular prints in her new collections.

The Dazzle Quilt Pattern was perfect because the blocks are large so the lovely Calico prints shine. I used 32 different Calico prints .... love the scrappy, but coordinated look!
Dazzle Quilt 78.5" x 78.5"
Supplies
Outer Border - Pattern Change
I wanted to fussy cut the Hexagon flowers from the Grandma's Calico Garden print, so my outer border strips are cut about 5.5" x WOF. I cut 0.5" away from the edges of the flowers. Be sure to measure your quilt center before cutting the length of your border strips. I just looooooooove the hexagon floral border... so much happiness! This slightly larger outer border will make your quilt a bit larger than the Dazzle Quilt pattern states.
Dazzle Block - Pattern Changes
Half-square triangles Tips!
Each Dazzle block contains 8 half-square triangle blocks. I think the half-square triangle is one of the most versatile block/shape and I love a perfect one!
*Tip 1 – Make the half-square triangle block a bit larger and trim to size. I love the Bloc-Loc half-square triangle ruler for this method.
OR
*Tip 2 – Use the desired size of AccuQuilt GO! half-square triangle die. THIS is my favorite method as it is so quick and no trimming needed!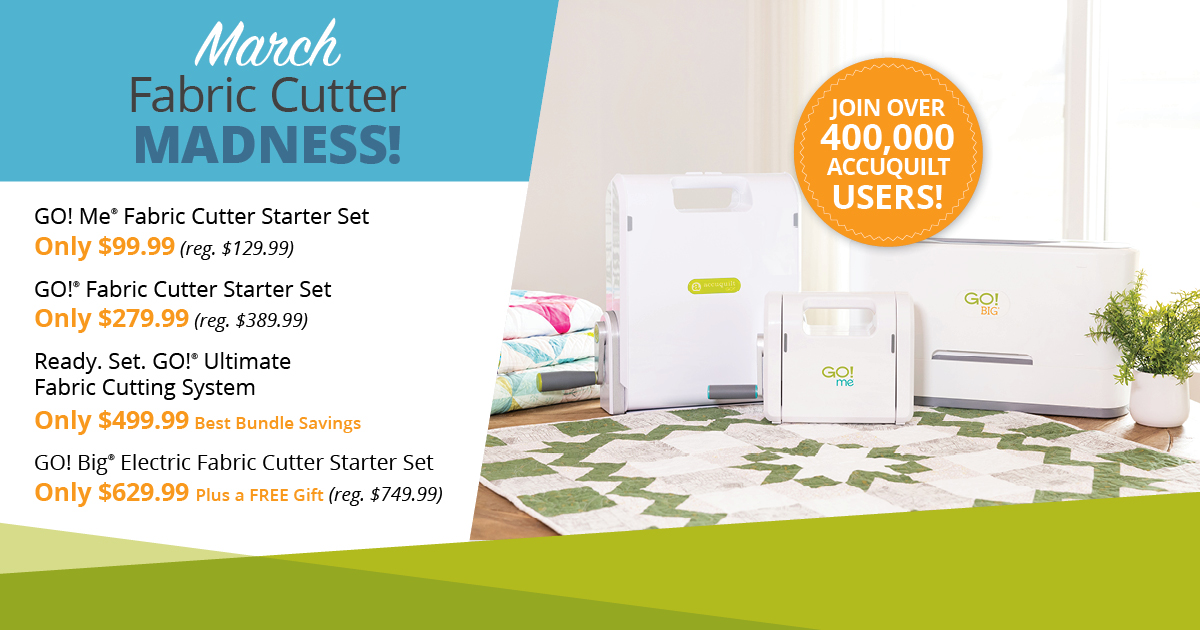 I absolutely love Calico - the brand new collection from Lori Holt. The scrappy look of the Dazzle Quilt makes me soooooooo happy! Plus I think a bright and happy quilt is perfect for cold and snowy days!!!!